Academic Resources & Student Services
Academic Resources & Student Services
Academic Achievement Center
The UConn Hartford Advising Team supports undergraduate students studying in a variety of degree programs. The integration of the social, academic, and career development of the student is the central focus and drive behind our office. We aim to provide an environment that empowers students to reach their academic, personal, and professional goals.
The UConn Hartford Biology Tutoring Center (the "B" Center) provides free peer tutoring for life science courses listed under BIOL, EEB, MCB, and PNB.
The Bursar's Office at UConn Hartford helps students with financial transactions related to their University fee bill and financial aid questions.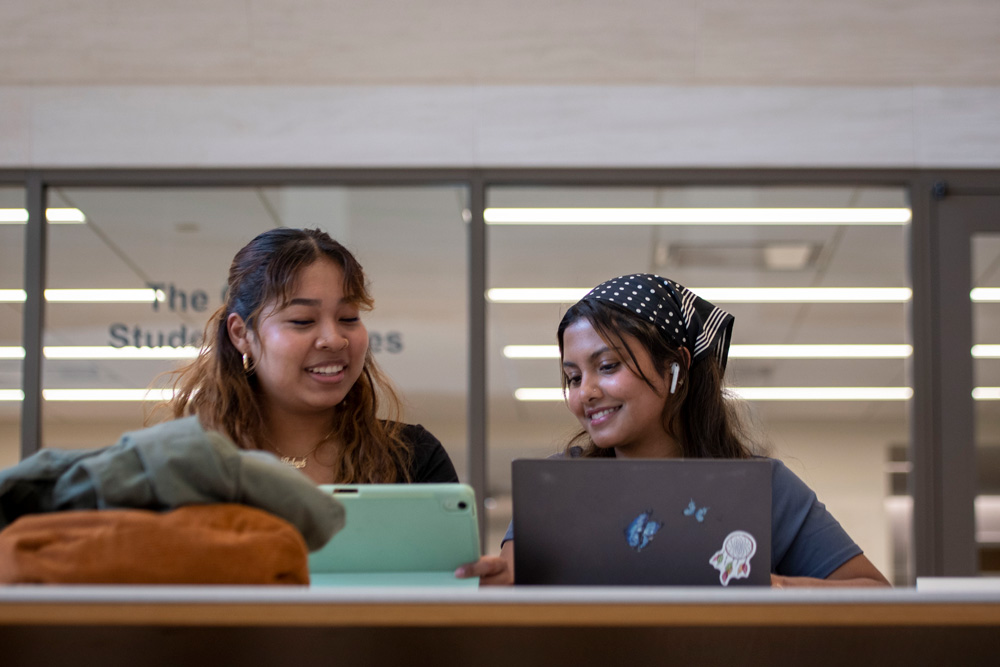 Center for Career Development
The Center for Career Development team is dedicated to supporting students at every stage of the career development and decision-making process. This includes exploring career interests, identifying opportunities, and implementing an action plan.
Center for Students with Disabilities
Students requiring classroom accommodations should meet with the Director of Student Services to discuss options. The Center for Students with Disabilities website provides information about available accommodations and the process to register for accommodations.
Experiential Global Learning
Education Abroad opportunities at the University of Connecticut are Experiential Global Learning programs, which are integral components of life-transformative undergraduate and graduate curricula. Designed by faculty, practitioners, and community leaders, these programs provide students with collaborative opportunities to learn and practice knowledge and critical understanding, skills, values, and attitudes on intercultural competencies in a global context, whether they are delivered virtually, locally or internationally.
The Office of the Registrar oversees exam scheduling and related details. If you need a final exam rescheduled due to bunching or extenuating circumstances, please contact Student Services immediately.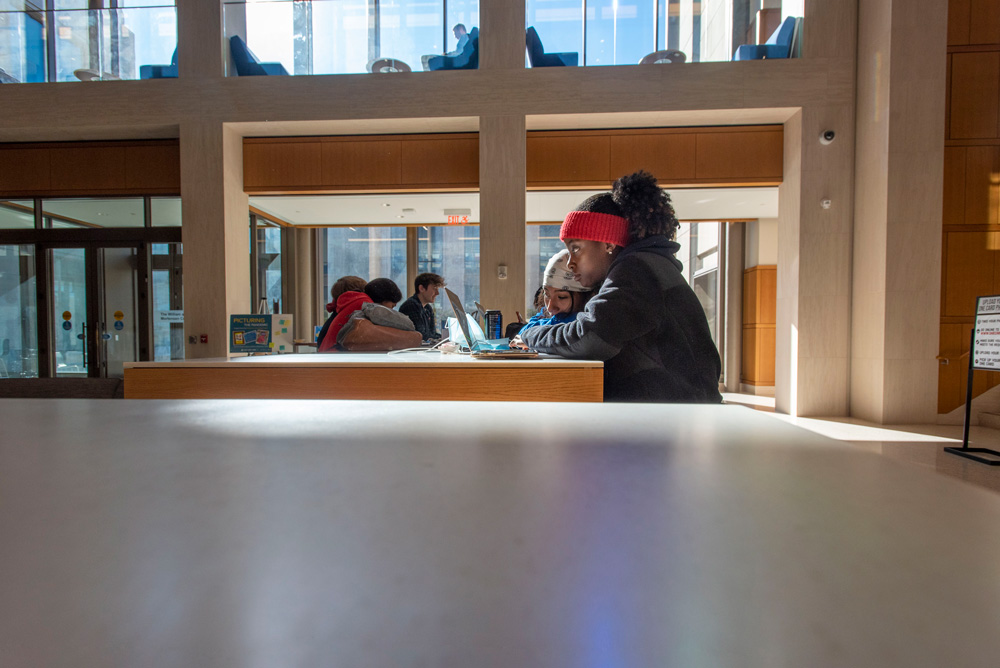 The Honors Program offers undergraduate students an opportunity to enrich their UConn experience through exploration, creativity, and leadership in academics and beyond the classroom.
Access the UConn Library to access a wide range of collection materials for research and instruction.
Quantitative Learning Center
The UConn Quantitative Learning Center (Q Center) is a resource to elevate the proficiency of students taking quantitative intensive (Q) courses across the undergraduate curriculum. We provide direct assistance to students via peer tutoring, review sessions, and the creation of innovative learning tools.
Student Services is responsible for a broad range of academic and non-academic student services at UConn Hartford.
Come to the Writing Center with your assignments, ideas, questions, and drafts. Our undergraduate and graduate tutors are ready to work with you at any stage in the writing process.